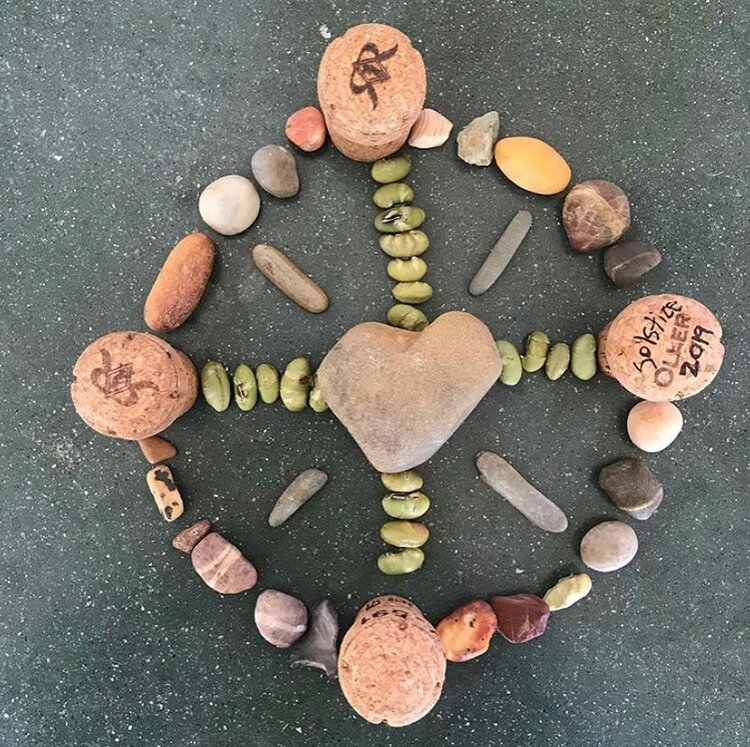 Here at The Beautiful Stuff Project we love to help people find ways to get creative with treasures they can find around their homes. We know that art can be accessible to all and creating beauty an important part of one's overall wellbeing. One of our favorites is the making of found object mandalas. We started sharing these in April, 2020 right at the beginning of the pandemic stay at home order as a way to encourage people to use making as a meditative tool, a way to calm their minds and ease the anxieties of those days. A mandala is a circular geometric pattern with a design that radiates from the center. The word mandala comes from the Sanskrit meaning "circle." People from various cultures have been using mandalas for healing for thousands of years. A circle can represent a safe and contained space and as such we have found them a natural vehicle for healing art.
Mandalas can also be made from anything and are perfect for using small treasures found outside or around the house.
Check out our gallery for simple directions and inspiration. Be on the lookout for upcoming monthly zoom mandala making group. It's so much fun to make and share together.