Our Story
Back in the summer of 2013, our founder, Marina Seevak, acted on an idea she'd been dabbling with for years. She got a cubicle at the Artisan's Asylum, a Boston area maker space, and sent out hundreds of blind emails to local manufacturers to see if they would be willing to save their industrial scrap for her. Marina knew this kind of scrap was actually treasures to teachers and she wanted to make it available to her community by starting a small creative reuse center. Her first job out of college over 30 years ago was at the Boston Children's Museum where she was introduced to the RECYCLE Center. When she started teaching in the Cambridge Public Schools she was a frequent customer at the RECYCLE Center to stock the ever popular "junk" center in her first-grade classroom.
Let's Talk About The Treasure Box Curriculum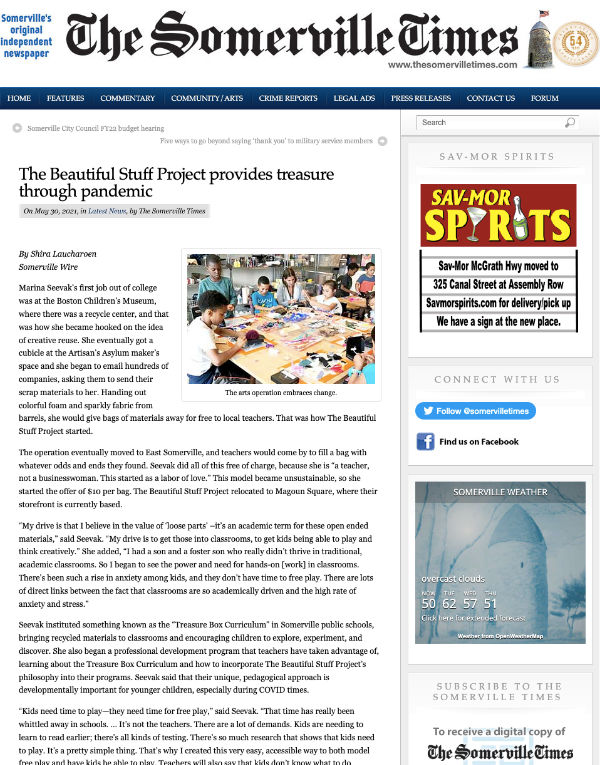 The Somerville Times publishes article The Beautiful Stuff Project provides treasure through pandemic
Marina started to receive some positive responses from places willing to get on board and save their excess and scrap. Within a couple months, the cubicle at the Artisan's Asylum became a busy place. With barrels full of colorful foam scrap from Rogers Foam Company, sparkly fabric remnants from Costumeworks, sticky adhesive rubber from Greene Rubber Manufacturers, rectangular cardboard boxes from Solectria Renewables, glorious glass square inch tiles from Artaic Mosaic Design…. teachers came and were ecstatic. In those days, TBSP was truly a labor of love. Marina bartered for the space at Artisan's Asylum by helping them with their educational programs for children and she did all the outreach, pick-up, and organizing of materials by herself. She gave away bags of materials for free to local teachers. She was a teacher helping teachers, not a business woman.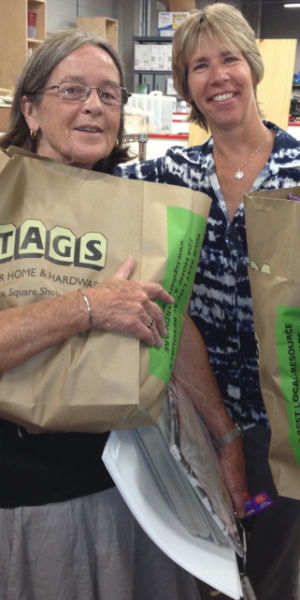 When the summer turned into Fall and the new school year began Marina moved the operation to a storefront in East Somerville. She hired her first, very part time staff, James Holton Fox, and the two of them ran the whole show still giving away bags of materials for free and running drop-in open studios to model ways of using the materials.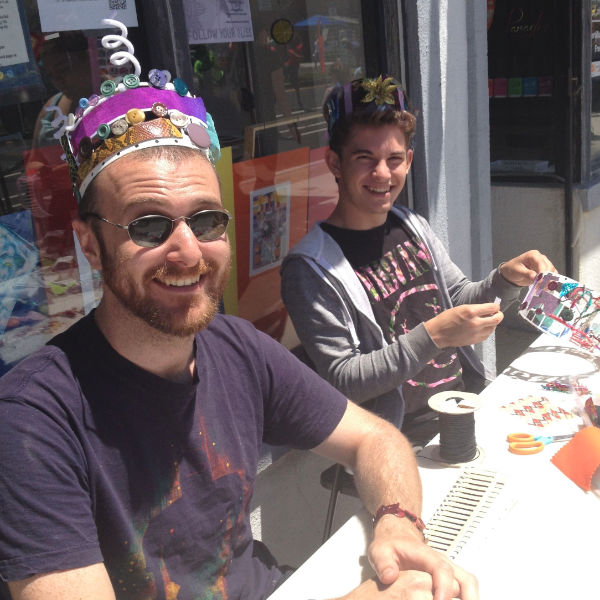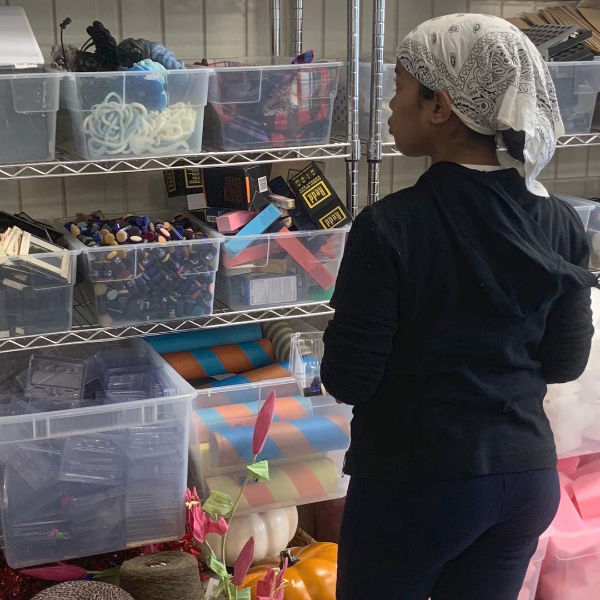 Simultaneously, Marina asked a kindergarten teacher she knew in the Somerville Public Schools if she could visit her class to try out some curriculum she was developing with the materials she was collecting. She showed this teacher one of her "treasure boxes" and explained that she wanted to let students play freely with the materials. The teacher was skeptical and much to her surprise, her students could not get enough. Marina knew she was onto something. Only weeks into her work in that first classroom, the teacher across the hall asked if she could come to her classroom. Then the teacher down the hall. Before long, Marina was all over the school & began getting requests from other schools. This growth was completely teacher-driven and based only on direct requests.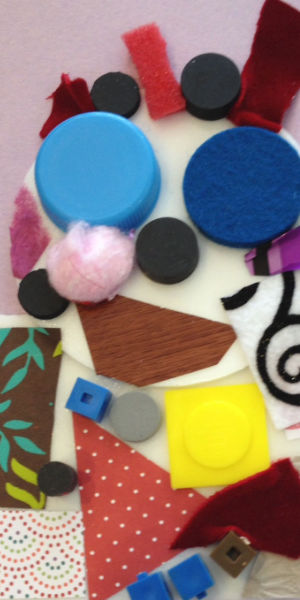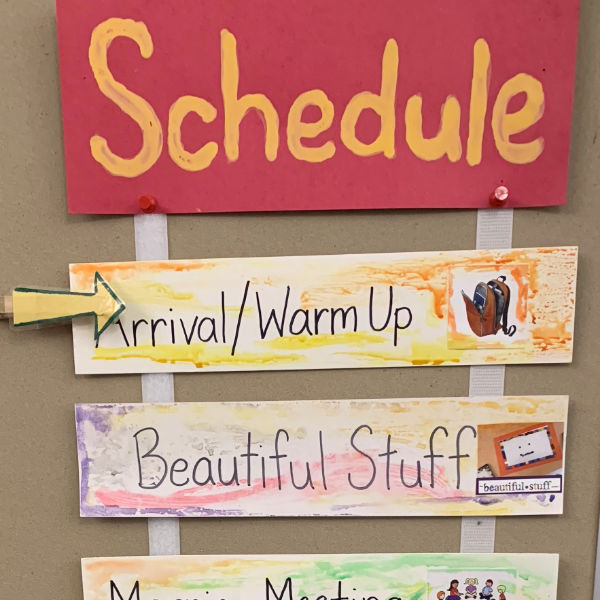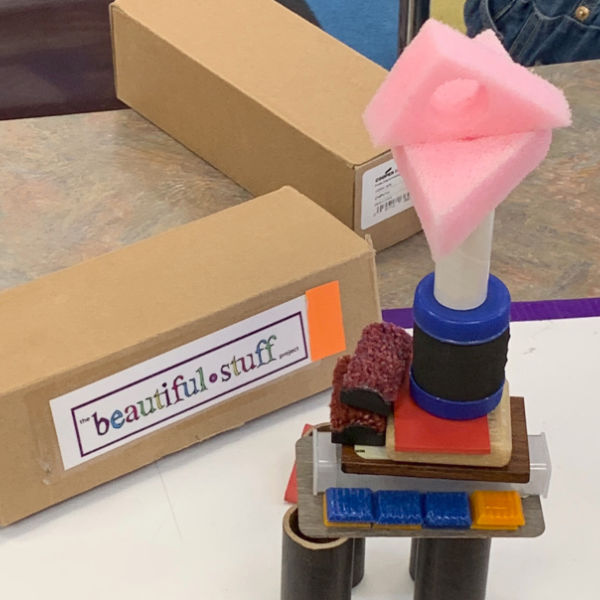 Over the next five plus years The Beautiful Stuff Project grew like wildflowers all over the city of Somerville. Our treasure box curriculum was part of every public school in the district with our mosaic murals and other collaborative art projects hung in their cafeterias and hallways. Art Trading cards became a sought-after club at community afterschool programs. Parents and children created together at the public library on Saturday mornings. Our crowns, spinning tops, and bead necklaces became staples at city street festivals and community free meals. Immigrant moms found support in our weekly IMPACT craft and conversation groups. An early childhood curriculum specialist, operations manager, and community art director positions were added to the staff lineup. We were funded through contracts with school districts, grants and some individual donors. In 2020 we received a 100K grant through the Cummings Foundation 25 million dollar grant program.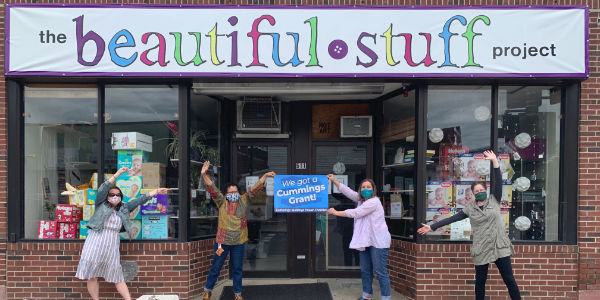 Then COVID closures hit in March,2020. Schools began online teaching with everyone stuck at home. We knew we had to help our neighbors. We kicked into gear going through the stock of materials we had in our storefront and getting them out to students who needed them most. We did door step delivery of everything from pencils, markers, paper, and books to legos, puzzles, and art trading card kits. We partnered with the Somerville Family Learning Collaborative to collect and distribute diapers to local families. Our storefront was transformed to Diaper central where all the storage and packaging of diapers happened from April 2020- June 2021. At the same time, we pivoted all our treasure box workshops online to meet with classes as part of their remote curriculum. We came up with creative ways for children to collect their own beautiful stuff at home and make their own treasure boxes. We even made our first professionally done video for asynchronous learning.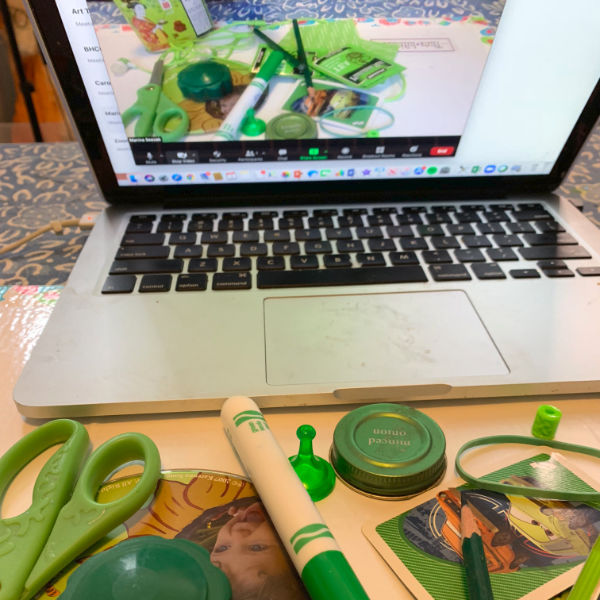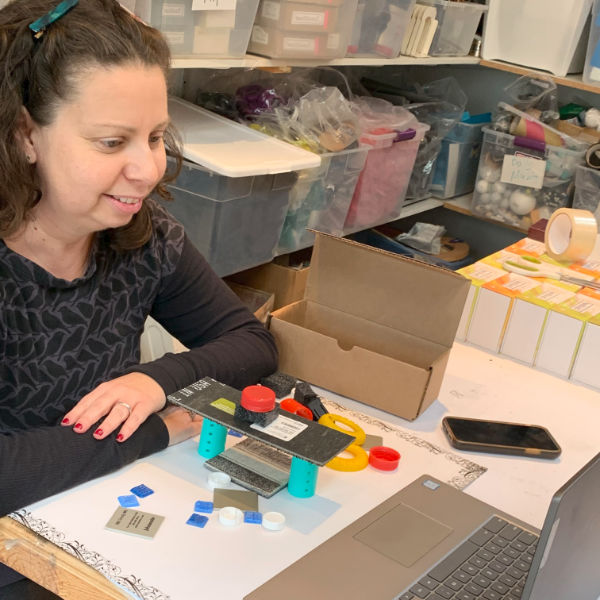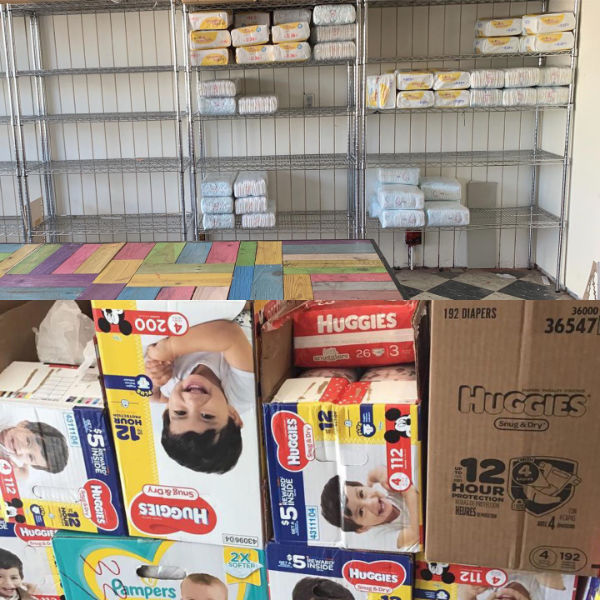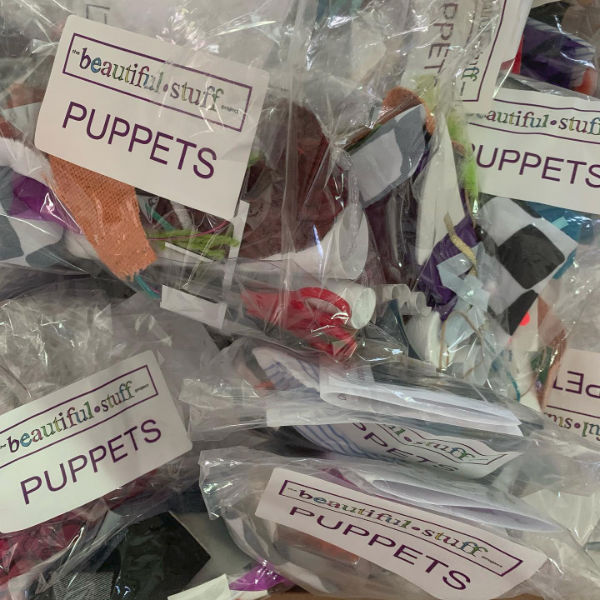 Due to so many COVID related issues we made the hard decision to close our storefront in August, 2021 and move all operations to our founder's back yard studio. We streamlined out work to focus on what we know we do best: early childhood curriculum and community arts projects. Treasure box "libraries" are in process in several Somerville Public Schools, our fourth mosaic storywalk was hung behind the Somerville Public Library, and we have new partnerships evolving in Cambridge and Boston. The future is bright for The Beautiful Stuff Project and we hope you will contact us if you have any interest in a collaboration.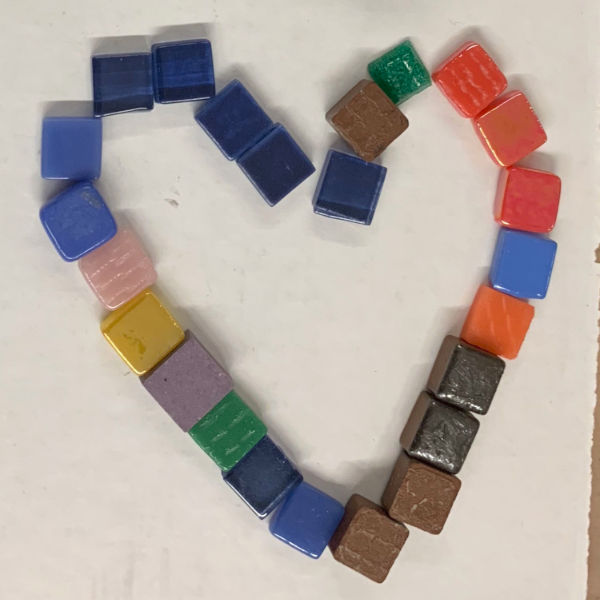 Looking for Resources?
Check out our library of children's books, articles, and helpful websites.