Community-Building and Mental Health Projects
Our materials and our processes are accessible, fun, and relaxing. Many of our community art projects are designed to increase wellness and improve mental health, to introduce mindful practice, and to create connections that reduce isolation.
Let's Talk About Community Art Projects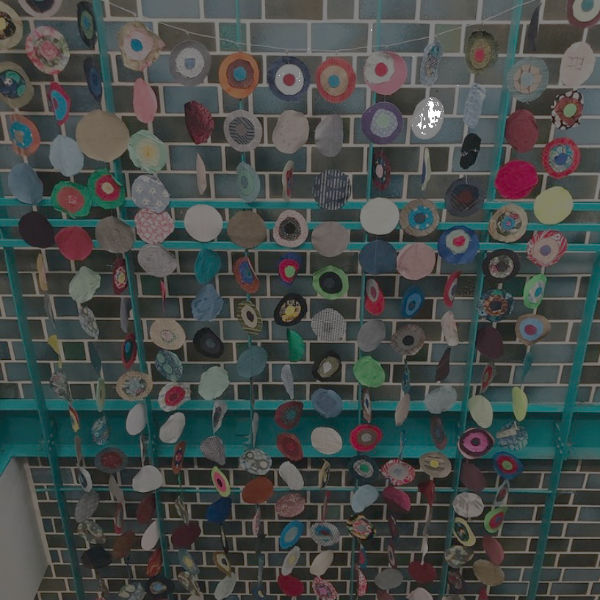 Mandalas
We supported a group of women who were survivors of complex trauma in creating a large colorful mandala that was displayed at a domestic violence vigil and at a gallery in Massachusetts. Each woman also created a smaller mosaic mandala that she placed in a public park or outdoors in her community. The process of making the mandalas was calming and gave the participants a project to do while they talked. And the public display of the art that they created raised awareness of domestic violence and showcased their amazing resilience.
Collaborative Art Projects
The principal of a local public school reached out to us because a specific third grade class was having trouble getting along. He wondered if engaging in a collaborative art project together might help build relationship skills. The Beautiful Stuff Project worked with this class to create a mosaic together. Each person made small self-portrait to include in the border, and together the class designed the central section of the piece. Everyone helped to tile it, placing the pieces carefully to make the design come to life. For a class that had struggled with unity, the project was a perfect way to practice listening to one another and to share proud ownership of a beautiful piece of art.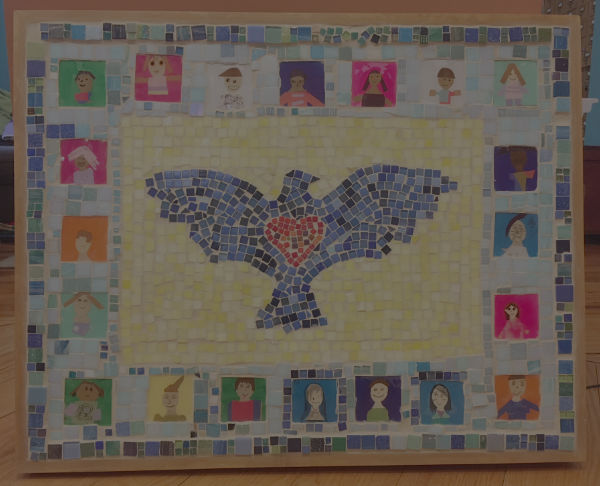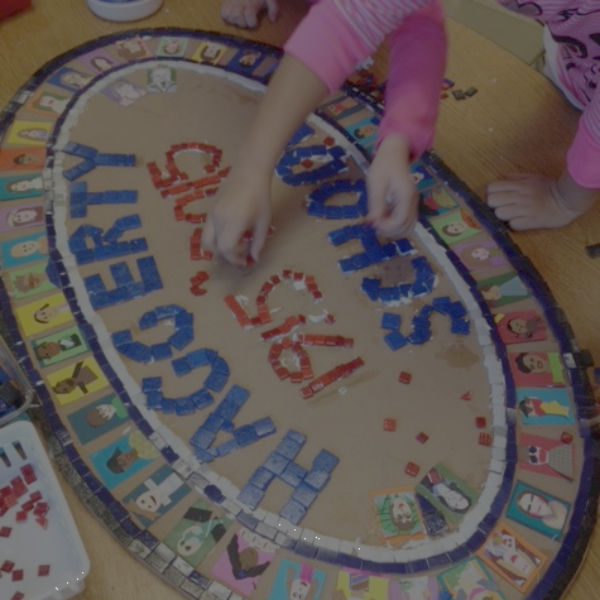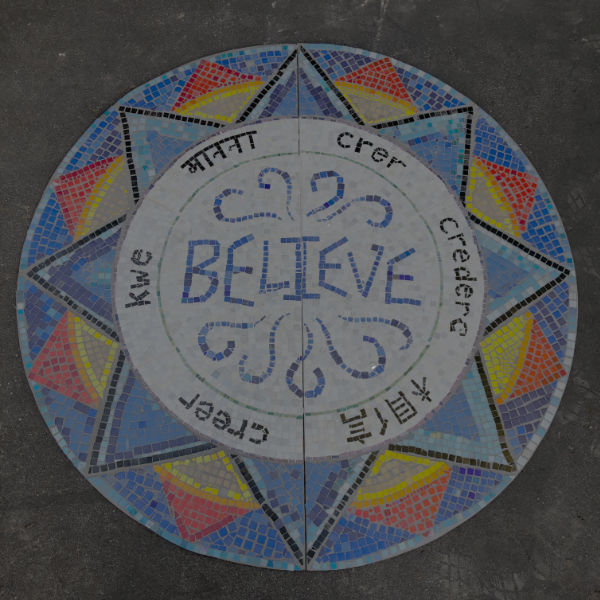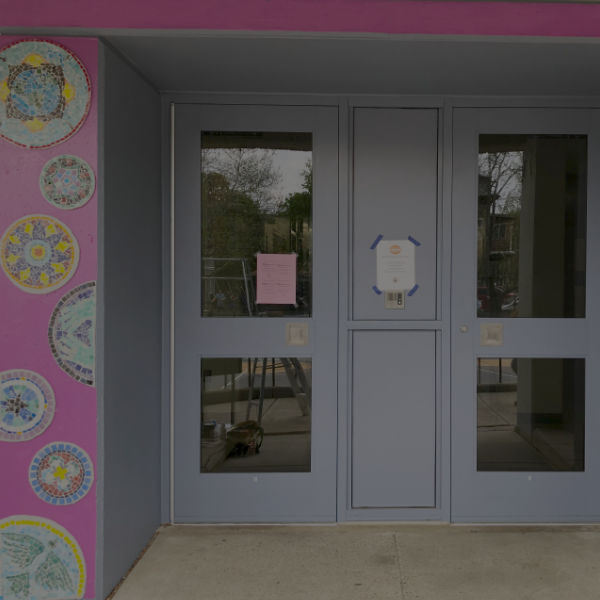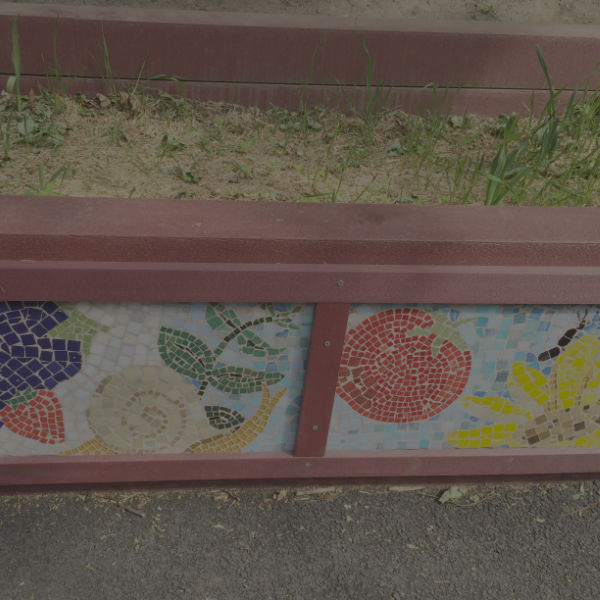 IMPACT (Immigrant Multilingual Parents Art and Conversation Together)
The IMPACT (Immigrant Multilingual Parents Art and Conversation Together) program meets every week and is a space for recent immigrant parents with children in the Somerville Public Schools to connect, share stories, discuss issues relevant to their lives, and learn about resources and opportunities. Each week we do a project together using upcycled and low-cost materials. While we work, we talk. The group is run by English and Spanish-speaking facilitators.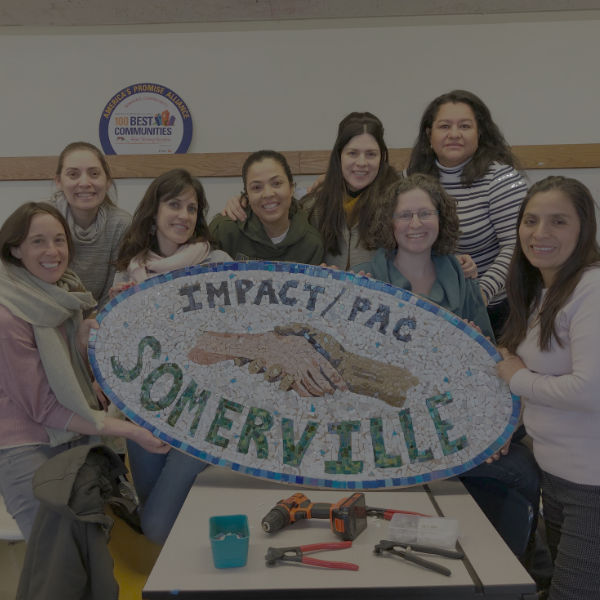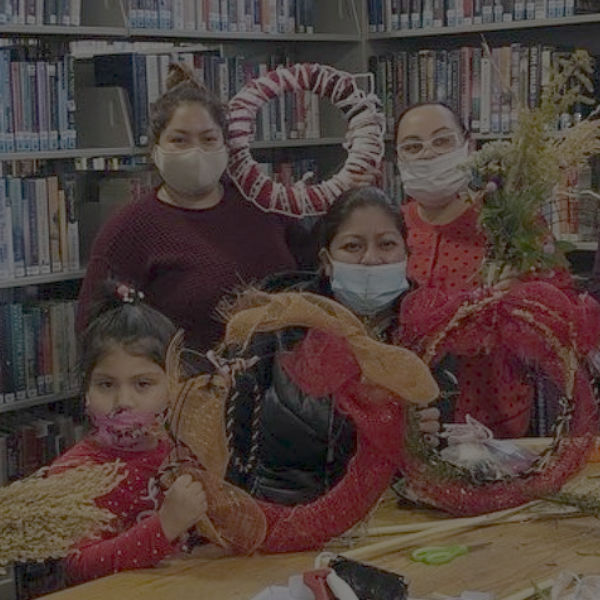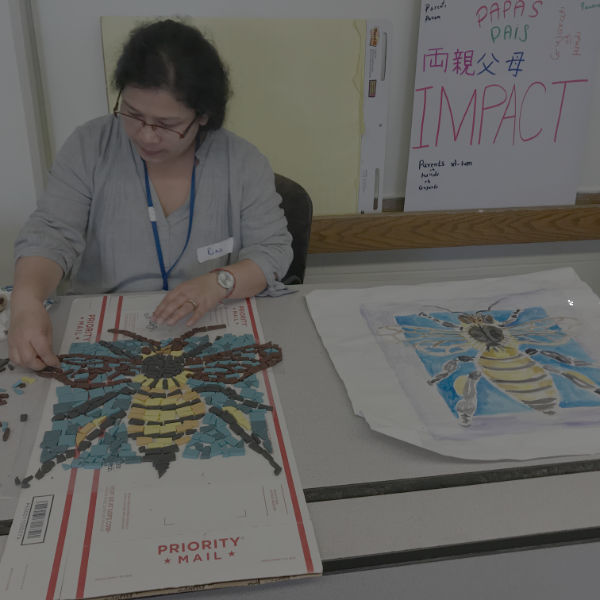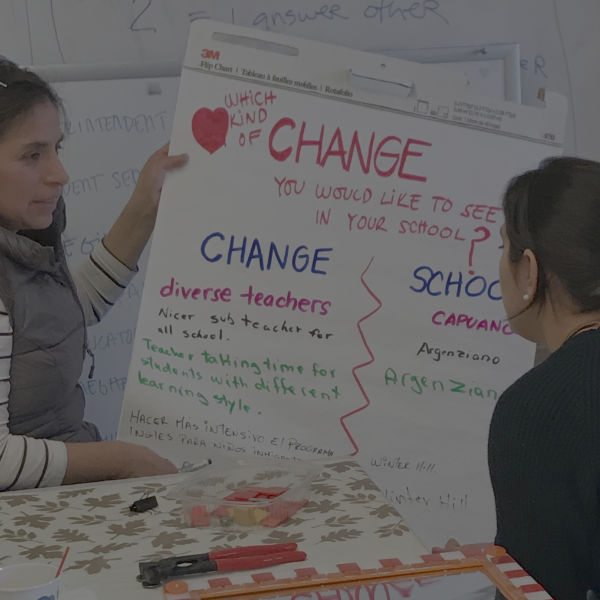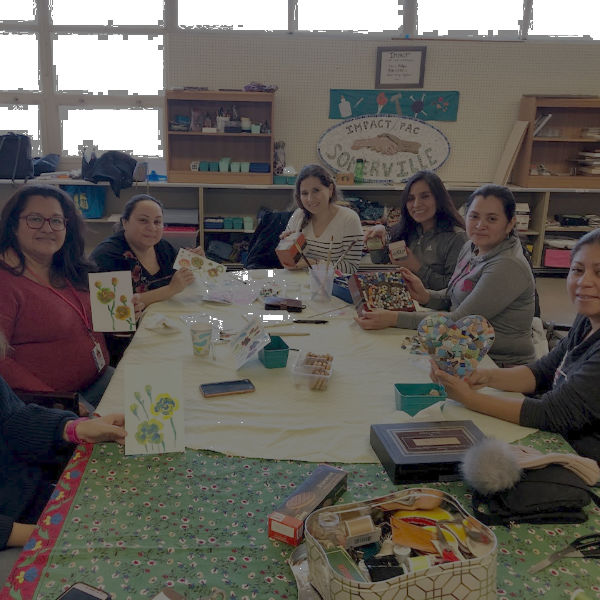 "What a wonderful session on Friday. The kids were so invested and the mosaic looks fabulous."
Are you an educator and want to discuss in person professional development opportunities for your school or program?