Community Service
Find inspiring ways to bring play and creativity into your classroom and your community.
Let's Talk About Community Service Projects
Field Trips to our Storefront
(2012-2020)
Who doesn't love a field trip? Especially one where you get to fill your own bag of beautiful stuff by yourself from the shelves of The Beautiful Stuff Project storefront to take home. This is just what The Beautiful Stuff Project offered young students in Somerville Public Schools after we completed our cycle of treasure box workshops in their classrooms. Encouraging making and creativity to happen in school and at home!!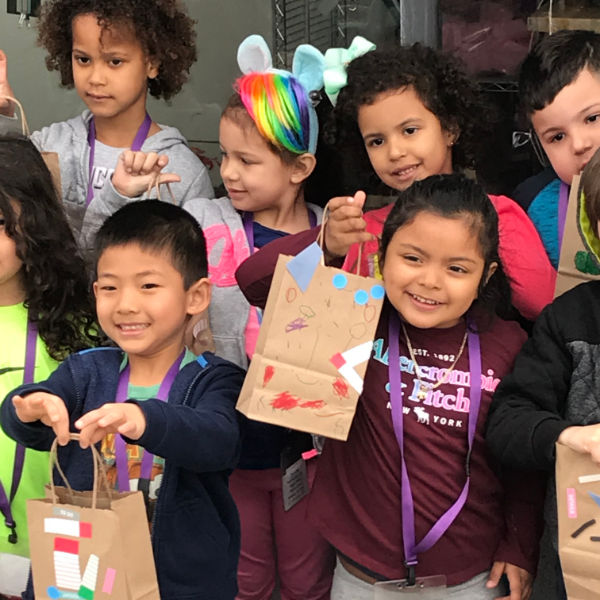 Community Festivals
(2014-Present)
Whether it be celebrating summer with the staff and families of the Somerville Learning Collaborative or welcoming the many countries represented in the classrooms at the East Somerville Community School, The Beautiful Stuff Project was there bringing the art and adding some joy. Our staff brings all the materials ready to go for whatever the project and facilitates the creative process knowing we are all artists.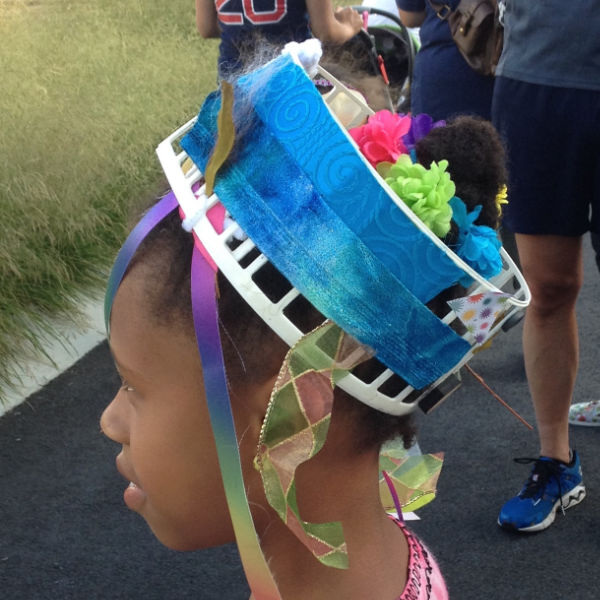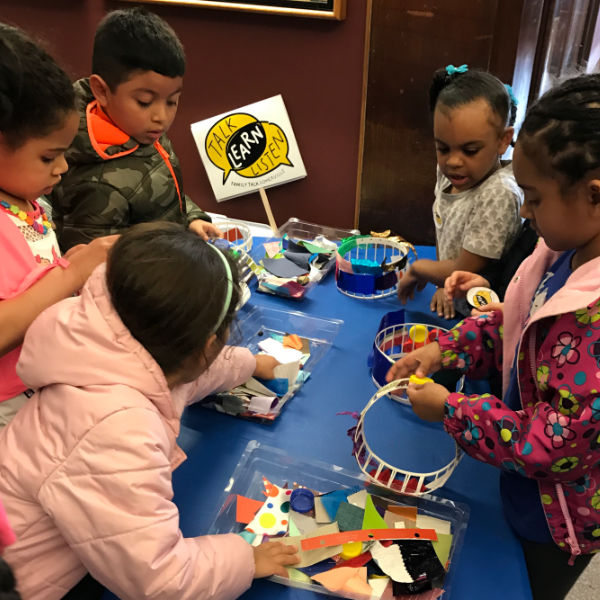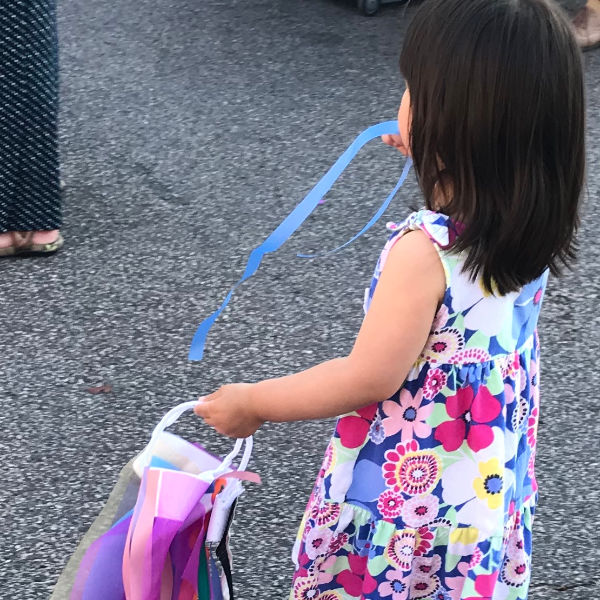 Come to the Table
(2016-2017)
The Beautiful Stuff Project joined with The Somerville Food Security Coalition at monthly shared meals free for all community members. The Food Security Coalition provided the nutrition and The Beautiful Stuff Project the creative outlet. Crowns, spinning tops, art trading cards, beaded necklaces all shared the table with great company and great food.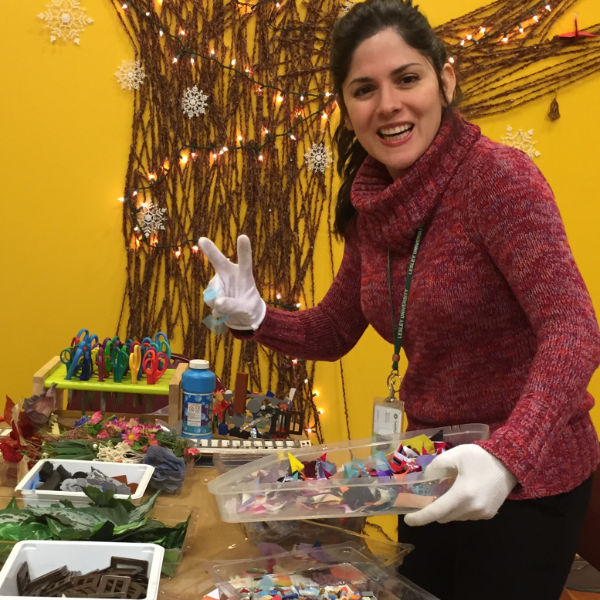 Community College Classes
(2016-2020)
What a pleasure to welcome students studying early childhood education at our local community college to our storefront. The assignment from their professor? Create a model of an ideal early childhood classroom using everything learned about best practice in class. They supplied the knowledge and creativity, TBSP supplied the space and all the materials.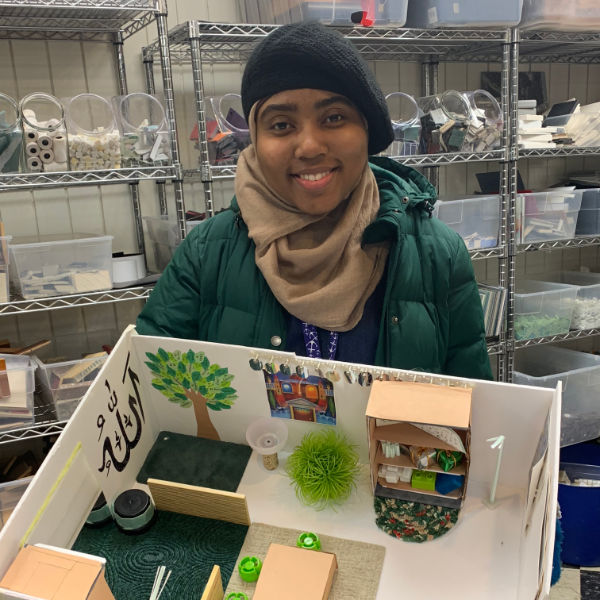 Youlou Arts Center Partnership
(2016)
Shared mission and vision led Marina to fly to the Caribbean island of St Vincent for a 10 day stint as an artist in residence at the summer program for youth at the Youlou Arts Center. In advance shipping barrels full of mosaic tiles, frames, papers, paints, beads, and so much more led to summer days together full of art making and relationship building.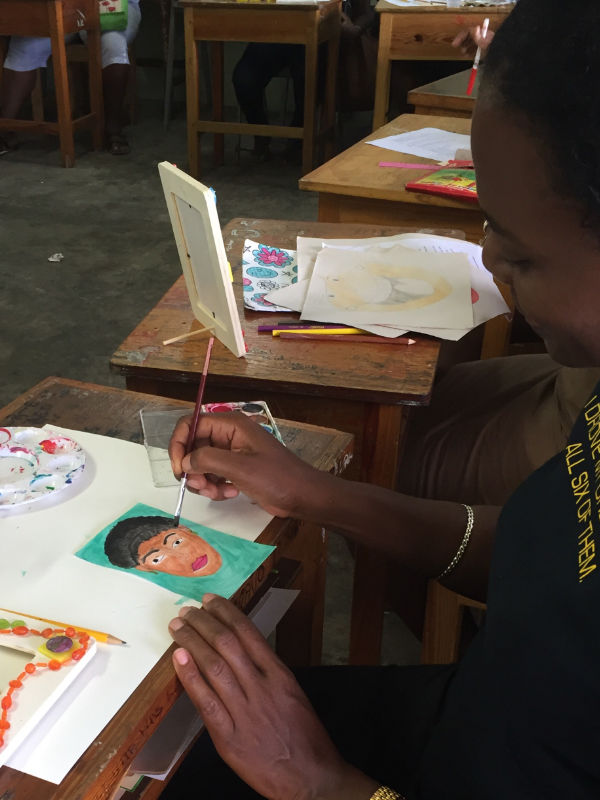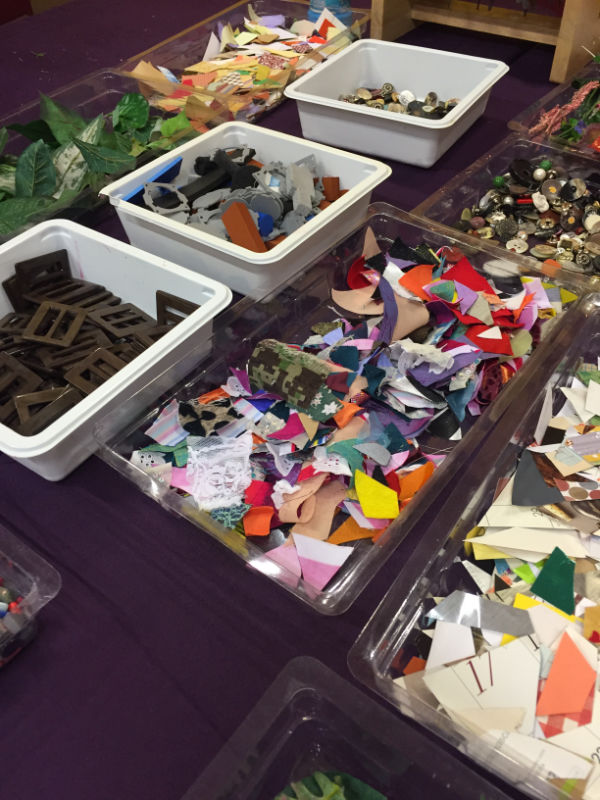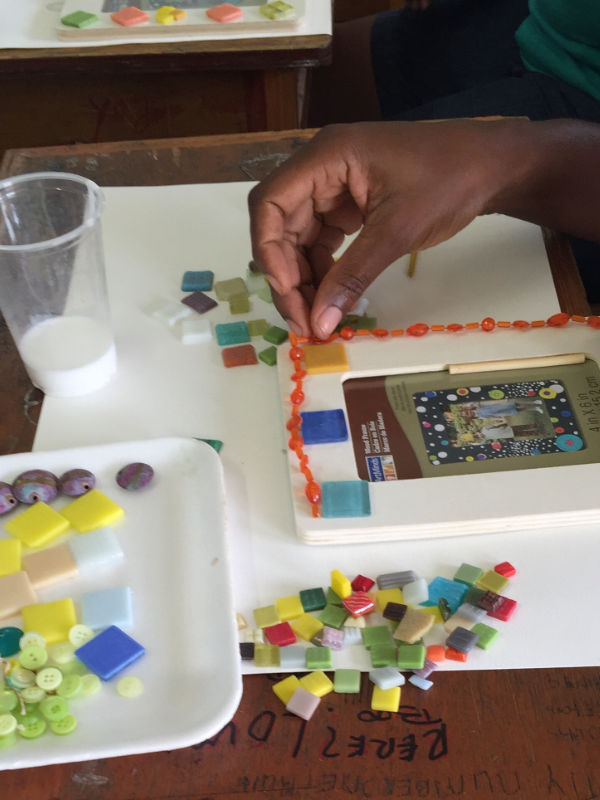 Outside the Lines
(2017-2020)
Hosted adults with intellectual and developmental disabilities from Outside the Lines Studio in our storefront weekly. Together we did art projects and the adults helped out with materials preparation jobs and studio maintenance. We worked in concert with OTL's mission to empower each individual's independent choices and creative expression.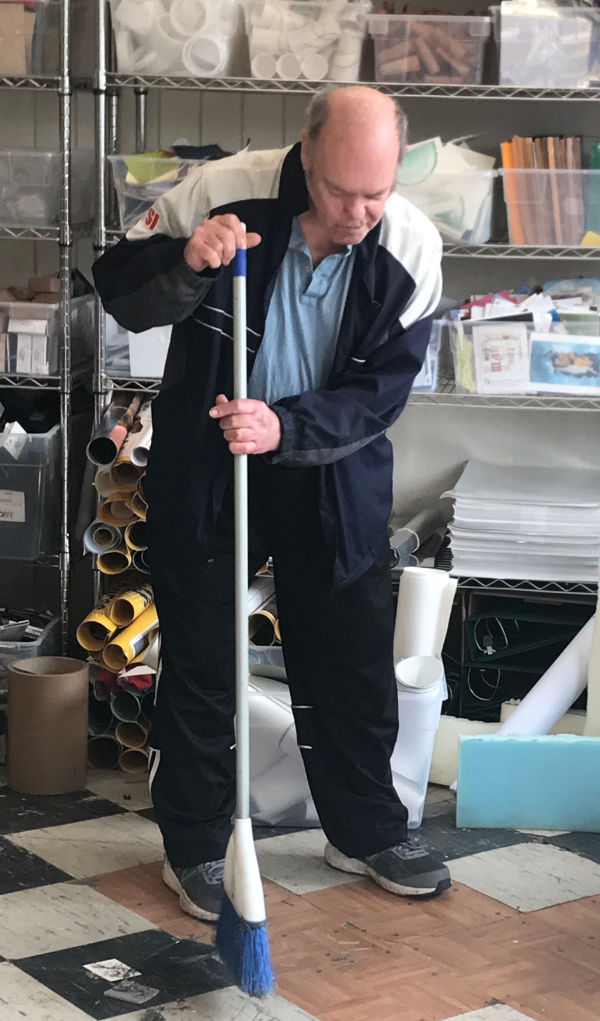 Diaper Distribution Project
(2020-2021)
In March, 2020 as COVID closures were beginning to wreak havoc on the lives of many local families, The Beautiful Stuff Project reached out to The Somerville Family Learning Collaborative to ask how we could help with urgent needs in our neighborhood during the burgeoning crisis. Thus, the Somerville Diaper Project was born. Diapers are a basic need, cost a family $70-$100 per month per child, and are not covered by WIC, SNAP, or other subsidy programs. Together SFLC and TBSP came up with a system of obtaining diapers through individual donations and several large loads from (Cradles to Crayons)please hyper link.. The TBSP storefront turned itself into a storage and packing facility for the diapers Over the course of the year we distributed more than 278,000 diapers, with 237 individual home deliveries made Each week, between 70-150 families came to school sites to pick up free diapers. scarcity of resources, more than 150 families were coming weekly to pick up more than 5,000 diapers.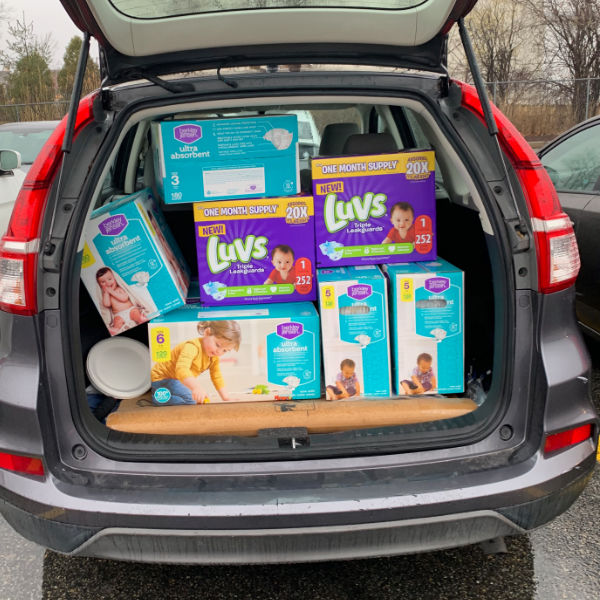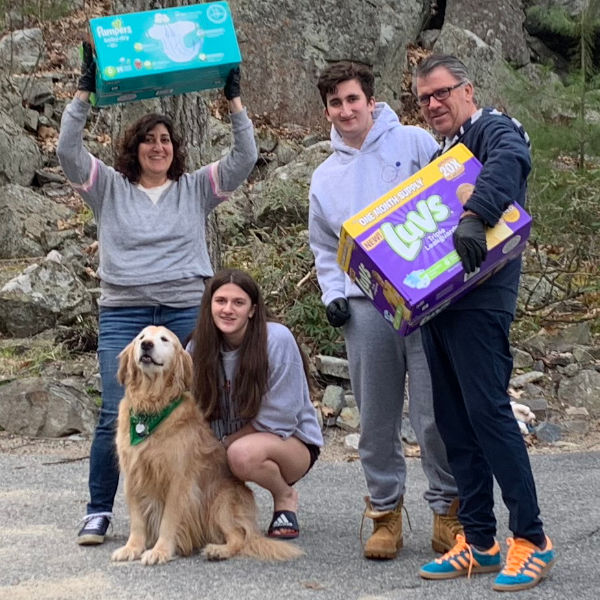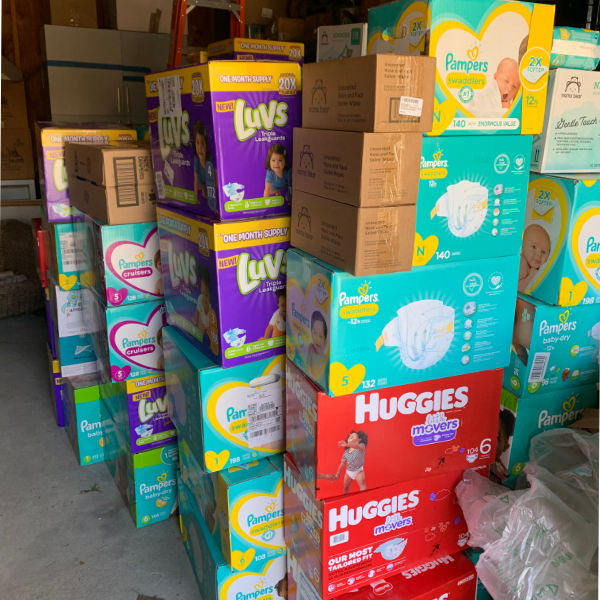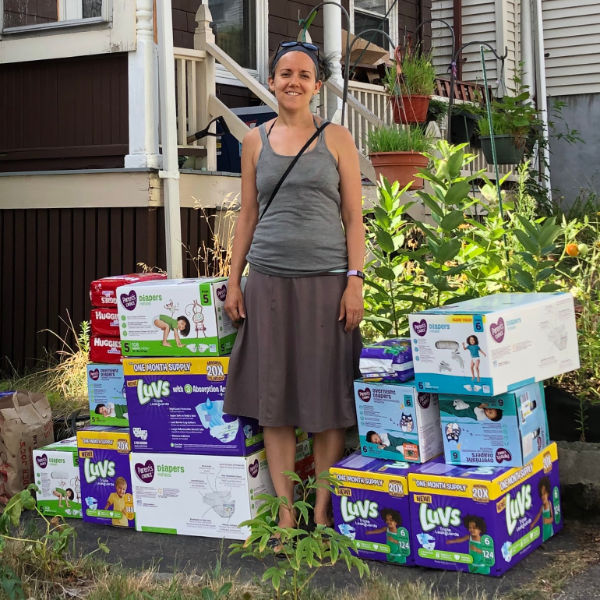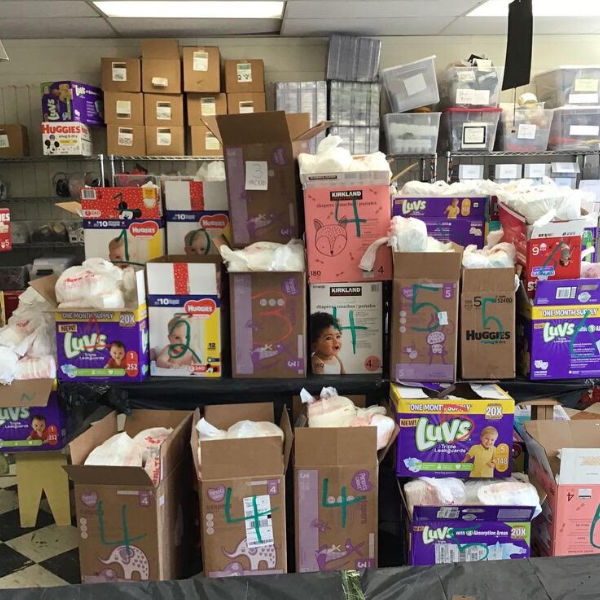 COVID Emergency Supplies
(2020-2021)
When all learning went remote for Somerville Public School children in March 2020 we kicked into action packing and delivering boxes of basic school and art supplies to the door steps of our neighbors. Our friends at the Welcome Project, Mystic Learning Center, and HeadStart helped guide us to the families who needed these deliveries the most. We added in donated lego, puzzles, games, and books as often as possible.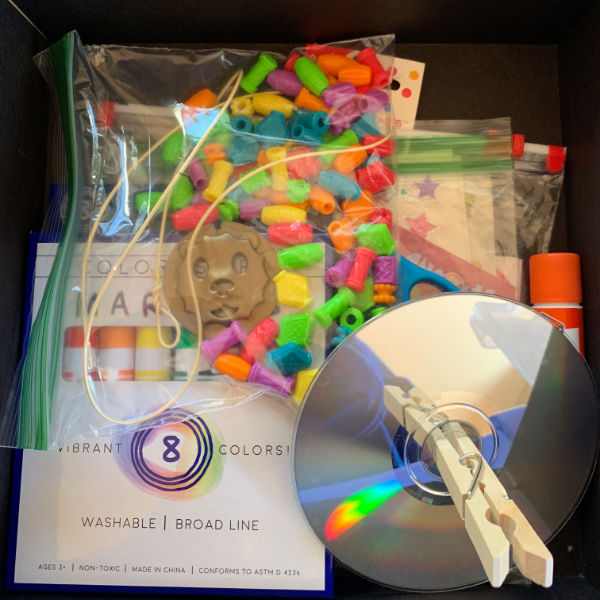 St Vincent Volcano Eruption Relief Art Supplies
(April 2021)
When the La Soufriere volcano erupted on the Caribbean island of St Vincent in April, 2021 our friend and colleague, Camille Musser of the Youlou Arts Center in St Vincent, reached out to us telling us the truth of all the children displaced to shelters because of this natural disaster. She wondered if we could partner to help out. We got busy packing boxes full of all kinds of creative supplies for her to ship off immediately.