Community Art Projects
By bringing people together to create, we build connections and shared ownership, practice cooperation and beautify space. Each project that we lead is developed in collaboration with community partners to meet their specific goals. We are often inspired by the materials that we receive from local businesses, and we find ways to give them new life in projects that bring joy to the whole community.
Let's Talk About Community Art Projects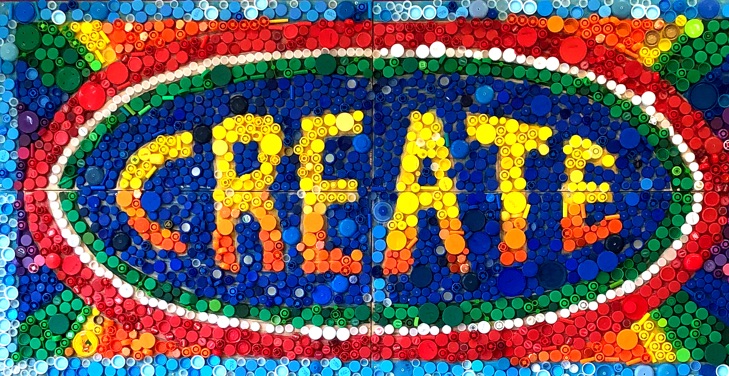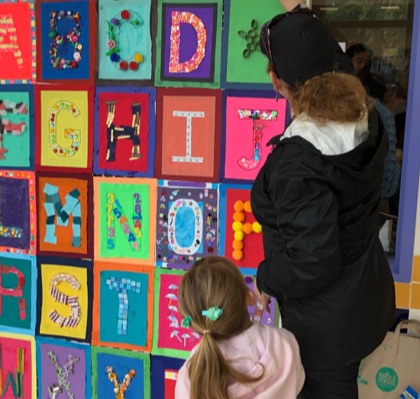 Arts Integration: Literacy and STEAM Projects
Our arts integration projects use visual arts to support learning across the academic continuum. We work closely with teachers and administrators to understand the learning goals that they have for their students, and we develop projects to reach those goals in creative, engaging new ways.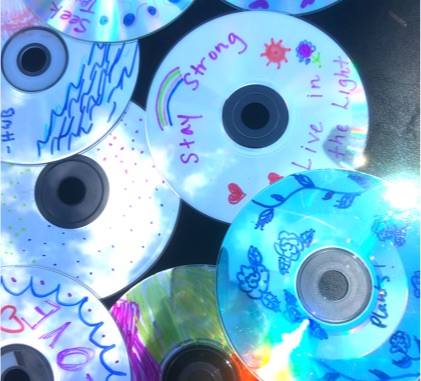 Community-Building and Mental Health Projects
Our materials and our processes are accessible, fun and relaxing. Many of our community art projects are designed to increase wellness and improve mental health, to introduce mindful practice, and to create connections that reduce isolation.
Are you an educator and want to discuss in person professional development opportunities for your school or program?