Let's Talk About The Beautiful Stuff Project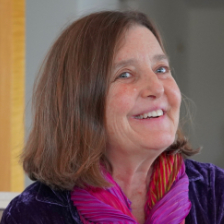 Meet Marina Seevak
Founding Executive DIrector
Marina Seevak, MAT, is the founding executive director of The Beautiful Stuff Project. She is also adjunct faculty in Early Childhood Education at Bunker Hill Community College. Previously she was director of the Evelyn Pitcher Curriculum Resource Laboratory at Tufts University where she also was an instructor in the Early Childhood Education Department. She also taught pre service teachers for many years at Lesley University. She began her career as a classroom teacher in the Cambridge Mass Public School System. She has been involved with early childhood education in some capacity for over 35 years but the title of "the beautiful lady" given to her by the school children of Somerville, MA is her most dear. Marina is the proud mom of one son who recently received his BFA at Sierra Nevada University in Lake Tahoe, Nevada. Her home in Cambridge Mass is filled with both her mosaic art and her son's ceramic, wood and metal sculpture.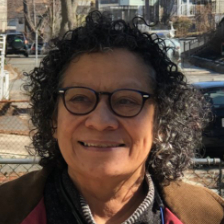 Betsey Martinez
Operations Manager/Donations Coordinator
Betsey joined The Beautiful Stuff Project team in 2018. She has a passion for hunting for treasures in yard sales and thrift stores. One of her daily tasks is combing through Craigslist and other online "free" venues for the materials we use. A self taught woodworker, she often uses repurposed wood for her projects. Betsey is thrilled to bring her experience and commitment to reusing, repurposing and recycling, to her work with the Beautiful Stuff Project.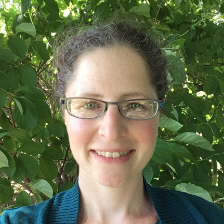 Emily Bhargava
Community Art Director
Emily Bhargava works at the intersection of art and public health, using art as a tool to build community, create welcoming, healthy spaces, and empower people to make change. In addition to serving as Community Art Director at The Beautiful Stuff Project, she directs Connection Lab LLC www.connectionlab.org. She also works with community coalitions to prevent substance misuse, violence, and suicide. Emily's own studio art and commission work combines glass, metal and found objects. She teaches out of her home studio as well as at Snow Farm, the New England Craft Program and other venues. Explore her portfolio at www.glassandlead.com.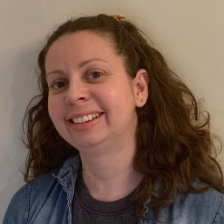 Stacy Davidson Minicucci
Educational Programs Manager
Stacy Davidson Minicucci, M.Ed.,has over 20 years of experience working with local children and their families. She holds Commonwealth of Massachusetts Teacher Certifications in Special Needs and School Counseling and is an EEC Certified Preschool Teacher. Stacy has worked at the Beautiful Stuff Project since 2015. Prior to joining our team she was The Mental Health Manager at Self Help Inc. Head Start and is the creator of the popular early childhood art curriculums, Preschool Picassos and Petite Picassos. When not working at the Beautiful Stuff Project she conducts assessments for the Early Learning Study at Harvard. However the job Stacy takes the greatest inspiration from is her role as a mother to two creative daughters and enjoys following their lead in perusing lots of hands on creative endeavors at home.